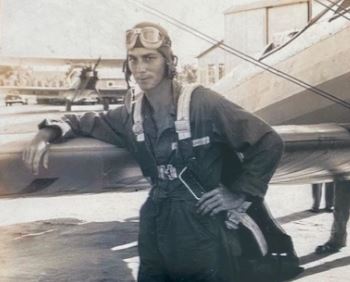 A Hero's Homecoming: Honoring a World War II Hero at Memorial Park Cemetery
At Memorial Park Cemetery, it has always been our solemn privilege to provide a final resting place for those who have given so much to our nation. It is with profound respect and deep reverence that we announce a special burial service for a World War II veteran, Second Lieutenant Gilbert Myers.
In an extraordinary turn of events, the remains of Lt. Myers were only recently discovered, allowing this long-lost hero to be finally laid to rest on American soil. Though the years have passed, our nation's gratitude remains steadfast. It is a testament to the enduring honor we hold for those who served that after so many decades, Lt. Myers can now be remembered and celebrated with the honor he rightly deserves.
The ceremony will be held on November 10th, 2023 at 11:00am, with full military honors, and will be open to the public. We invite all members of our community to join us in honoring the life and sacrifice of Second Lieutenant Gilbert Myers.
To Lt. Myers' family and to all families of our nation's veterans, we offer our heartfelt thanks and deepest condolences. May this service be a reminder of our collective commitment to never forget the sacrifices of our nation's heroes.