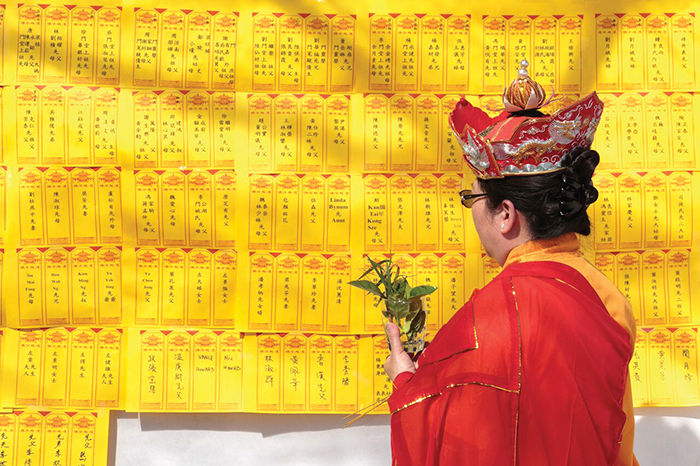 Ching Ming honors families
Chinese tradition comes to local memorial park
by Clay Lambert, Half Moon Bay Review (hmbr.com)
People from all over the Bay Area and beyond streamed into Skylawn Memorial Park and Funeral Home over the weekend atop Highway 92 for the annual Ching Ming Festival. The event continues in the upcoming weekend as well.
The festival is a centuries-old tradition in the Chinese culture and a chance for people to honor their descendants. Celebrants visit ancestral graves where they conduct ceremonial rites and make offerings.
Ching Ming traditions remain a significant part of cultural life in modern Chinese communities. There is a public holiday in China in early April specifically to honor the dead.
The event is sometimes called "Tomb-Sweeping Day" in English. At Skylawn, there were Chinese lion dancers on hand to chase away bad spirits, there were traditional blessings from Buddhist and Taoist monks and a Wall of Honor on which attendees placed the names of the departed.
Organizers said about 3,000 people attended last weekend; they are expecting as many as 10,000 people to come this weekend, which is the traditional timing for Ching Ming festivals the world over. The event runs from 10 a.m. to 5 p.m. Saturday and Sunday.