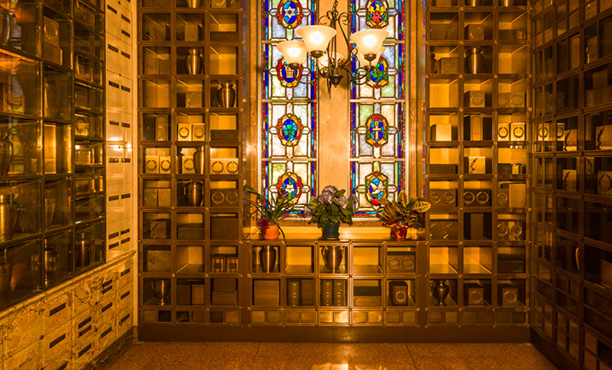 NorthStar Memorial Group Earns Spot on "50 Best Companies to Sell For"
NorthStar Memorial Group, a privately held funeral, cremation and memorialization company, announced in a news release that it ranks #19 on the Selling Power 50 Best Companies to Sell For list. Each year, the corporate research team at Selling Power magazine assembles and publishes its list of the 50 Best Companies to Sell For. 2015 marks the 15th consecutive year the list has appeared in the magazine. NorthStar Memorial Group has earned a total of 17 Top Workplace awards since its founding in 2004.
"Securing a spot on Selling Power's '50 Best Companies to Sell For' list is a great achievement for our team and serves as a testament to the opportunities and support we provide to all of our salespeople," said Brian Sullivan, Executive Vice President and Chief Operating Officer at NorthStar Memorial Group. "We congratulate all of our dedicated and passionate employees who understand the unique customs of the many cultures we serve and work tirelessly to provide excellent service to each community we represent."
NorthStar ensures that its sales professionals set their own personal income goals which are achievable using the company's proven methods. All NorthStar employees receive high-quality training and benefit from a comprehensive mentorship program.
"We believe that customer satisfaction is achieved through employee satisfaction, and we demonstrate to employees every day that they are acknowledged and valued," said Sullivan. "We go to great lengths to provide camaraderie, top earnings, great training and a healthy life/work balance."
To be considered for Selling Power's list, companies are evaluated in such areas as:
Customer growth and retention
Hiring, compensation, sales training and enablement
Company recognition and reputation
The list includes companies of all sizes, with sales forces ranging from fewer than 100 salespeople to companies with sales-force numbers in the thousands.
Selling Power magazine founder and publisher, Gerhard Gschwandtner, said the companies on the list support excellence in sales by:
Supporting salespeople via coaching, training and offering sales-enablement solutions. Salespeople are an expensive and vital asset for any company. As such, they must be trained and coached in order to develop their talents and prioritize selling activities. Top companies also invest in sales-enablement technology solutions that help salespeople operate more effectively and productively.
Keeping salespeople motivated. To attract top salespeople, companies must have a straightforward and streamlined approach to compensation. Companies that truly excel also come up with inventive and creative incentives to keep salespeople positive and inspired.
Creating an active selling culture. To salespeople, time is an asset. Every minute they spend in front of a customer is an opportunity to close a deal and further the success of the individual and the group. Great sales organizations don't burden salespeople with too many administrative activities or leave them to find their own leads without support from marketing.
To be considered for inclusion in the list in 2016, companies can request applications here.
About Selling Power
In addition to Selling Power magazine, the leading periodical for sales managers and sales VPs since 1981, Selling Power Inc. produces the Sales Management Digest and Daily Boost of Positivity online newsletters, as well as a five minute-video series featuring interviews with top executives. Selling Power is a regular media sponsor of the Sales 2.0 Conference.
About NorthStar Memorial Group
Founded in 2004, NorthStar Memorial Group is a privately held, funeral, cremation and memorialization company founded on the belief that passion, accountability, courage and trust are the keys to building a successful organization. The Houston-based company has 78 locations in ten states and 1,700+ employees. For more information about career opportunities with NorthStar, please call 844-399-9819 or visit the company website.