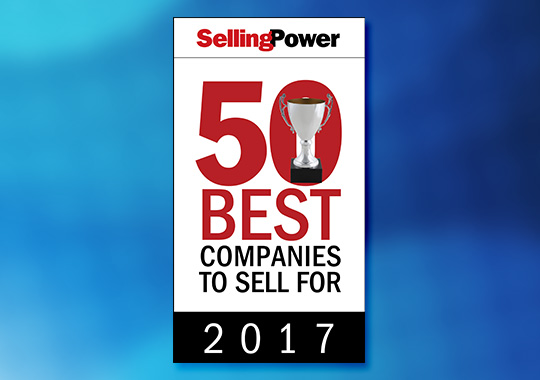 NorthStar Memorial Group Joins Selling Power's Exclusive List
NorthStar Memorial Group ranks among the best companies to sell for in 2017, according to Selling Power magazine's latest review.  Each year, their corporate research team assembles and publishes the Selling Power 50 Best Companies to Sell For list. This is the 17th consecutive year the list has appeared in the magazine, and the first time NorthStar Memorial Group has made the list.
To determine rankings, the Selling Power research team focuses on three broad categories:
Compensation and benefits
Hiring, sales, training and sales enablement
Customer retention
"Salespeople face great challenges in a digital era," said Gerhard Gschwandtner, Selling Power magazine founder and publisher. "Not only is it harder to get the attention of customers in an age of distractions, but many simple sales jobs are becoming obsolete due to advances in technology. To succeed, salespeople need the support of great leadership and management. The companies that appear on the Selling Power 50 Best Companies to Work For list represent great opportunities for salespeople who are motivated to win and focused on success."
The list includes companies of all sizes — with sales forces ranging from fewer than 100 sales people to companies with sales-force numbers in the thousands.
Learn more about this list at www.sellingpower.com.