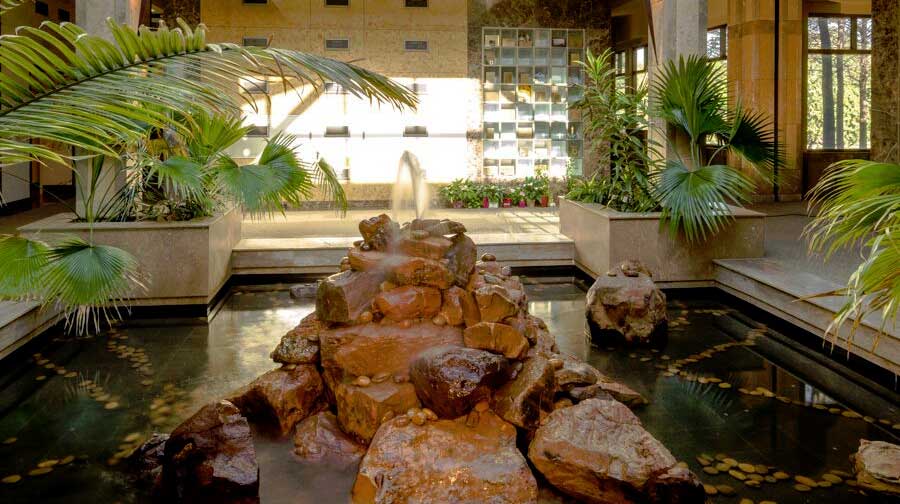 "Restland" – Your Dallas Door to Eternity
On Saturday, August 6th, the Dallas Morning News published an interview with our Director of Community Outreach of Restland Funeral Home, Michael Wilfong on the Dallas Telegraph section of their website. Michael was questioned on various topics. A few of the questions covered in the interview include the history of Restland, what brought him to this location and the importance of not overlooking our end-of-life moment. Michael describes how without these types of precautions, pre-planning your funeral, we place a severe financial burden and difficult decision onto our families. A small portion of the interview is posted below. You may read the entire interview of Michael Wilfong with Serge Taran by visiting the Dallas News website.
"Our earthly life is a line of precautions. As young adults we try get a better education, to have a better life; we pay health insurance to save big on health issues; we pay auto-insurance to avoid financial disaster in the case (save God!) of the accident; we save during the year to have a vacation. What is often overlooked is our end-of-life moment. Without THIS precautions we place a severe financial burden and very difficult decision-making onto our children and grandchildren.
Michael Wilfong, Director of Community Outreach of Restland Funeral Home Dallas, speaks to The Dallas Telegraph on this important matter.
– Michael, are you or your family a living testimony of pre-planning?
– I am fortunate that my parents have written their wishes down, they prepaid their funeral expenses, and they paid for their cemetery lots. We know exactly where mom and dad will be placed. We have a family tradition because my grandmother and great-grandmother before her had both prepaid their funeral arrangements and had purchased their cemetery properties in advance. To answer your question, – "yes", I am a sample of some wise decision making that affects my children and will affect my grandchildren too.
– What brought you, Michael, to Restland?
– Never make a wish or statement if you not prepare to do. I actually left the business for a while. It has been in my heart for many years. I would not go back unless it is a Restland. It was about probably two years when I was working for Bank of America, and I enjoyed what I did with a good team, and I learned a lot while I was there. Then I got a call asking me to come to Restland. I said "no, I don't want to go back." Then I said "why not?" If it was Restland I would go back – because it has that reputation. It is THE place to be. And it has been one of the biggest blessings that ever happen to me. I love what I do.
– What is the history of Restland?
– In the late 1800's, the Floyd family established their family farm here, and it extended far south down towards Dallas and as far north as where downtown Richardson is today, west under Central Expressway all the way to the Campbell family property. It was stage coach stop to people as they travel towards Dallas or back to Kansas City or other points and was sparsely populated at that time.
The Floyd family started their family cemetery on the farm, which is still here today marked with a historical marker near where the water tower is today. In 1925 George Young, who is the founder of Restland Memorial Park, purchased the property and created the modern day cemetery. In 1918-1919, a Flue epidemic swept the United States filling cemeteries, and you will see quite a few cemeteries across the U.S. that were established in the 1920's – including Restland Memorial Park. The original part of the cemetery also reflects the planning of the time, which was to create a space, a park in the urban environment as Central Park in New York. Its design reflects the urban parks movement and used the same National Parks Department architect that designed Yellowstone and Yosemite. It is designed as a place where people could come and have a picnic, so you see the flat memorials, the curved streets and an area with lots of trees, where families could enjoy nature, but also memorialize their loved one."