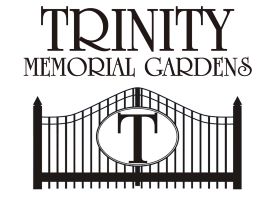 Trinity Memorial Gardens Funeral Home & Cemetery Joins NorthStar Family
HOUSTON, TX, August 18, 2022 – NorthStar Memorial Group today announced the acquisition of Florida-based Trinity Memorial Gardens Funeral Home & Cemetery. Located in Trinity, Florida, Trinity has been serving families throughout the greater Tampa area since 1994.
"Trinity has established themselves in the Tampa area as a leader in the funeral industry and as a trusted source that families can depend on in their time of need," says NorthStar's Vice President of Operations Jim Semesco. "We stand behind their family-first philosophy and look forward to supporting them in their initiatives to develop programs and services that further support their commitment to compassionately serve and guide families moving forward."
Trinity provides families with a seamless experience as a complete-care property with a funeral home, chapel, crematory and cemetery at one location. Known as one of the premier providers for funeral and cemetery services in the Tampa area, Trinity serves families of all faiths and cultures, offering:
Over 30 peaceful acres of cemetery space surrounded by natural beauty.
Traditional burial and cremation gardens, with upright and flat memorial gardens.
One of the most beautiful mausoleums in Florida.
Full-service funeral home with two indoor chapels and a large event center.
Full-service, onsite crematory that ensures loved ones remain within our care throughout the process, along with comprehensive cremation memorialization options.
Planning services to put arrangements in place ahead of time to save families money while helping to ease some of the emotional strain at the time of loss.
Around-the-clock care for families in need with a dedicated team always available to answer questions, provide support and bring loved ones into their care– day or night, 24 hours a day, seven days a week.